CELEBRATING OUR 67th ANNIVERSARY!
THE THIRD OLDEST TRAVEL AGENCY IN BRITISH COLUMBIA!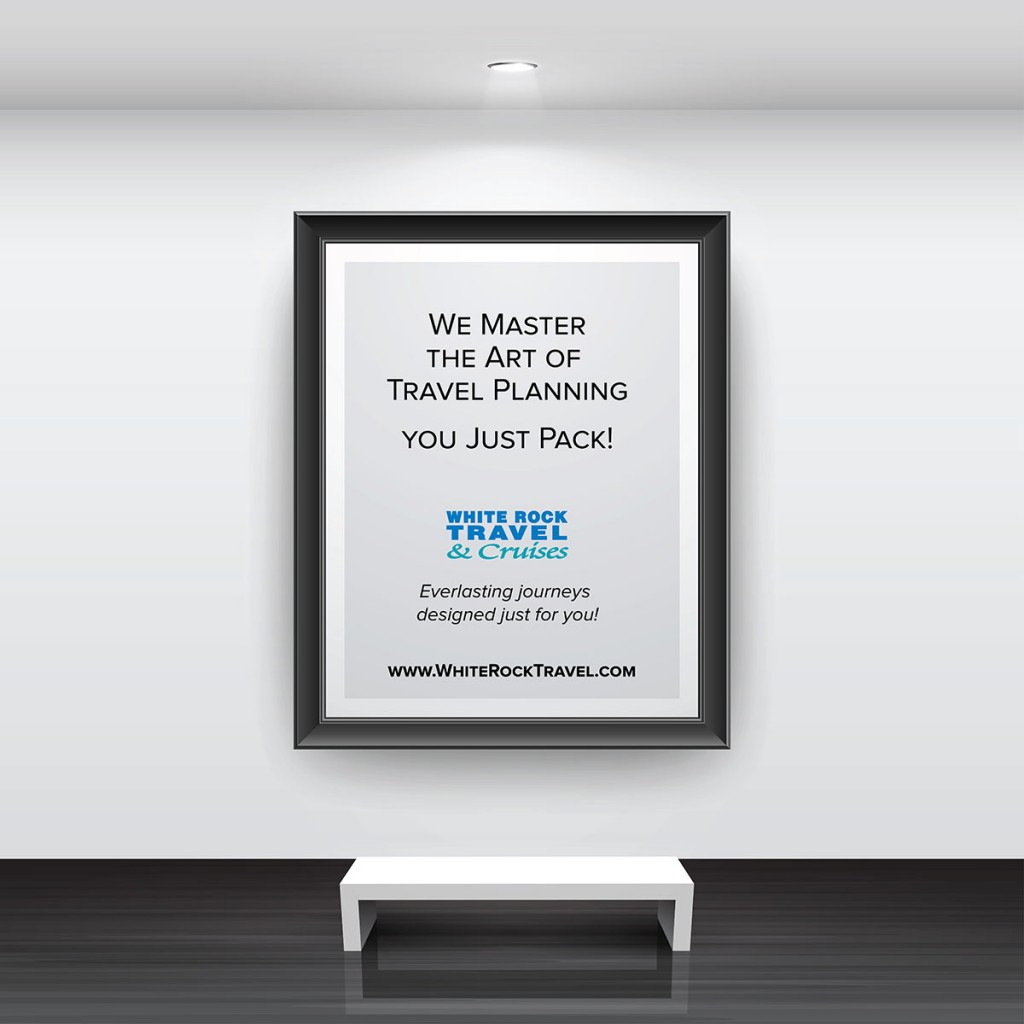 OUR AGENCY
We are a community-rooted, internationally-connected Travel Agency celebrating its 65th Anniversary!
OUR PEOPLE
Our business is driven by a team of local but extraordinarily well-travelled Trip Design Consultants with over hundred years of combined travel expertise. We know our business and that means a world of benefits to our clients.
OUR EXPERTISE
Propelled by an in-depth knowledge of our world, our industry and our clients, we are deeply passionate about and master the art of travel planning. We have been … since 1952!
OUR VISION
To Inspire & Excite People to Travel To be a trusted and inspiring Travel Agency exciting people to explore the world and helping them create trips that become the most memorable travel experiences of their lives!
OUR MISSION
To continue to Master the Art of Travel Planning with Unparallelled Expertise Propelled by an in-depth knowledge of our world, our industry and our clients,
we are deeply passionate about and master the art of travel planning.
OUR VALUES
We Are All About Relationships
Building, Nurturing & Growing Community
• With our Clients
• With our Suppliers
• With our Community
White Rock Travel has grown with our community, and we contribute our success to our loyal clients
and our commitment to always having the best team of experienced, professional travel counsellors.
Meet our 'Engineers of Travel' Team!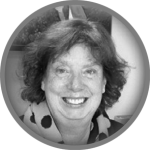 GINNY HARRISON
SENIOR TRAVEL CONSULTANT
I grew up a "travel brat". My dad worked for United Airlines – then my parents purchased White Rock Travel in 1966. Grew up in the business – the work was so interesting – so much fun – and a new learning lesson every day! And that still holds true. My favourite place to visit: too many! Scotland, Botswana, Venice, Cinque Terre! My favourite travel experience: Delving into the country's history – either hiking around a ruined castle – or learning from the residents their view on their country's politics. Making deep and meaningful connections with the local people is my greatest joy. What I love to do for my clients: Plan your Trip of a Lifetime! Its so cliché, but how awesome to contribute meaningfully to your life in that way! LOYALTY and INTEGRITY are my core values. I love being involved in our community, and giving back to our community.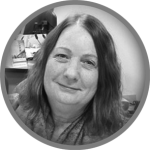 NELLIE SNOW
SENIOR TRAVEL CONSULTANT
After many years in travel I can honestly say I have never lost my love of travel and the challenge of designing a client's vacation whatever it may be. Putting the pieces together, finding options they may not have known were even possible and bringing it all to a conclusion that they will be happy with …well, it's great, for me and for them. What do I do when I travel? For starters take small groups to India, a country I love and which never ceases to amaze me. Europe with its amazing history is wonderful as it offers so much and can be appreciated as our country is a youngster in comparison. Asia calls me as I enjoy the "organized chaos" and the hustle bustle of countries with enterprising citizens going about their business and so willing to show us what their country offers. I often wonder why they smile so much more than we do?? "IF NOT NOW, WHEN?" makes me want to travel –how about you? I look forward to sharing my knowledge and expertise to make your next trip a memorable one.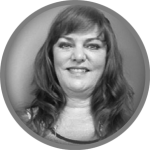 MICHELLE GUNTHER
SENIOR TRAVEL CONSULTANT
I started in the travel business in 1982, at P. Lawson Travel in Guildford Mall. 34 years later and so many changes in the industry; the one constant is my love for travel.
My favourite place to visit: Europe. So much history, amazing places to see, the people, culture, food and wine. MY 3 FAVOURITE TRAVEL EXPERIENCES: Mediterranean cruise, visiting sites such as Ephesus, Turkey; the Acropolis in Athens; Santorini and Mykonos; the pyramids and Great Sphinx in Egypt. Views that will be locked in your mind forever! Baltic cruise during White Nights, June to mid-July. The sun stays out till 2:00 am. The most beautiful and flawless dancers in the world, at the Russian Ballet. Uniworld river cruise, Amsterdam to Budapest. Relax, unwind, and be pampered. Sail by the castles along the Rhine, through locks, under bridges, visit historic towns, listen to music, have a German beer. See a concert in Vienna. Follow the footsteps of composers, World War II history, and so much more! This one needs to be on your bucket list! My favourite solution for clients: traveling in style! Having your travel experience seamless and stress free. Call me and we will plan the vacation of your dreams, respect your budget and get the best value for your hard earned dollars.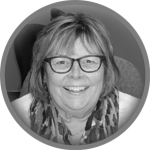 LAURIE TRIGGS
SENIOR TRAVEL CONSULTANT
Endless years in the travel business starting in 1976, owning my own business for 24 years; tried retirement but missed the work; winding up at White Rock Travel and still loving it!
My favourite place to visit – I have a soft spot for Istanbul and have re-visted a few times – A combination of Asian and European flair and the history and people – it's all lovely.
My favourite travel experience: WOW so many! – Visiting Normandy was so emotional – Sailing Windstar from Rome to Venice – River cruising with Uniworld – the beautiful beaches of Thailand – Cherry blossoms in Japan – sailing the Aegean coast from Bodrum, Turkey – canal barging in England and of course villa rentals in Italy and France – the people, the culture, the food, the history!
I want my clients to enjoy their holiday as I would. Getting to know their likes and dislikes, working within their budget, trying to direct them to "not do it all" in one trip but rather embrace each country at a time. I want each trip to be "good value" and better than the last!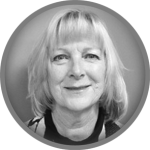 KATHY NEVILLE
SENIOR TRAVEL CONSULTANT
Greetings, my name is Kathy Neville. I am your personal travel designer for White Rock Travel, where I have enjoyed working for 5 years. I have been employed in the Travel Industry for over 30 years! I have travelled to some amazing places in the World; my top 3 are Scandinavia, Hawaii, and the Caribbean. Snorkeling in the warm turquoise waters with colorful fish is my favorite thing to do. I have also met many colorful people on my travels, like the Cuban fellow who told me that locals only need 4 things in their life to be happy….coffee, music, cigars, and vitamin R – Rum! I look forward to making your trip planning easy, as I will do all the work, and save you your most valuable possession – time! It will be my pleasure to give you special experiences that I have tried on my travels for that perfect vacation. Happy travels!

"The most knowledgeable Travel Agents I have ever dealt with. They know their trade and that shows. When they say they'll take care of the details they mean it and does that ever make a difference!"
READ OUR TRAVEL STORIES …
Allan Baedak
We have exciting News! We are moving. Yay! As of Nov 1st, 2018 you will find us at our [...]
wrtravelgh
Wow! What an incredible journey to Canada's Arctic. Join me in 2018 as we do an expedition [...]
wrtravelgh
Take a tour of Europe this summer! Visit Italy! Do a cooking class in Provence! Dance a Highland Fling [...]
wrtravelgh
Namaste! Our Small Groups Escorted Tours to India continue to be incredibly popular. I invite you to join me [...]
OUR PARTNERS AND ASSOCIATES